Family Friendly Spots
July 16. 2020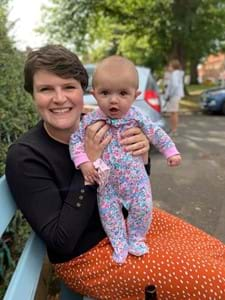 Since having our daughter (now 16 months) I realise just how much life changes, and priorities shift from what outfit suits my day out to the coast to over packing change bags and finding a top that doesn't have yesterdays handprints all over it.
Our family days have to jump over a few hurdles to make the cut:
- Not too long a drive (gone are the days of the roadtrp!)
- Somewhere you don't feel like you're in the way with a buggy
- near to facilities (car parking, toilets, cafe that will happily warm your milk)
...sounds fun huh!
We have put together our top 5 North Norfolk family friendly spots:
5)  Amazonia Zoo, Cromer. 
With ample parking, soft play and an exit that doesn't force you to drag your child through the gift shop. Amazonia Zoo is a great way to spend a day when perhaps you need a break from the beach, or the weather is a bit off.
Jaguars, crocodlies and flamingoes... Amazonia has some close up opportunities to see some beautiful wildlife, and more importantly in some ways, it has a space.  Nothing is cramped together, no massive crowds round the monkeys, and room to have a picnic and let the kids run off some energy.
4)  National Trust Properties
North Norfolk is blessed with numerous National Trust Properties, and it would be worth getting a years membership so you can full explore, park and take your time round these historic sites.
With long dog friendly walks, a tea shop never too far away, walled gardens and clearly signposted routes theres a lot to love about the good old NT.  Older children will enjoy the tours of the properties and those with shorter attention spans might love to toddle round nature spotting.
3) Priory Maze, Sheringham
Part garden centre, beautiful cafe with gardens and homemade delicacies and of course the maze (which you pay to enter)...you could happily spend the morning and have lunch here and not feel bored.  With ample parking and a great selection of jacket potatoes, sarnies, cakes and soups we suggesting getting comfortable and enjoying everything this little treasure has to offer.
2)  North Norfolk Railway
Even the coolest amongst us becomes a nerdy train spotter when they hear the distant whistle of a steam train, and North Norfolk Railway has some beauties.  If you are lucky enough to bag a stay during 1940's weekend, you will feel like an extra from Gone With The Wind...stepping through the old ticket office and onto the platform at Sheringham, the steam clearing and your surrounded by land girls, GI's and victory rolls.  
The kids will love the experience - it feels so different to anything they may have experienced, and the track follows the coast road so you are in for some beautiful "twixt sea and pine" worthy views.  If you don't come home and fill your walls with old travel by rail art, then I'm in the wrong job.
1)  Seal Trips, Horsey
This has to be a special moment in anyones trip to North Norfolk, and an opportunity to instil a need to preserve and support conversation for the next generation.
Get your sea legs with a short trip out, there are numerous companies and individuals offering boat trips, and play the best game of i-spy you will ever take part in.