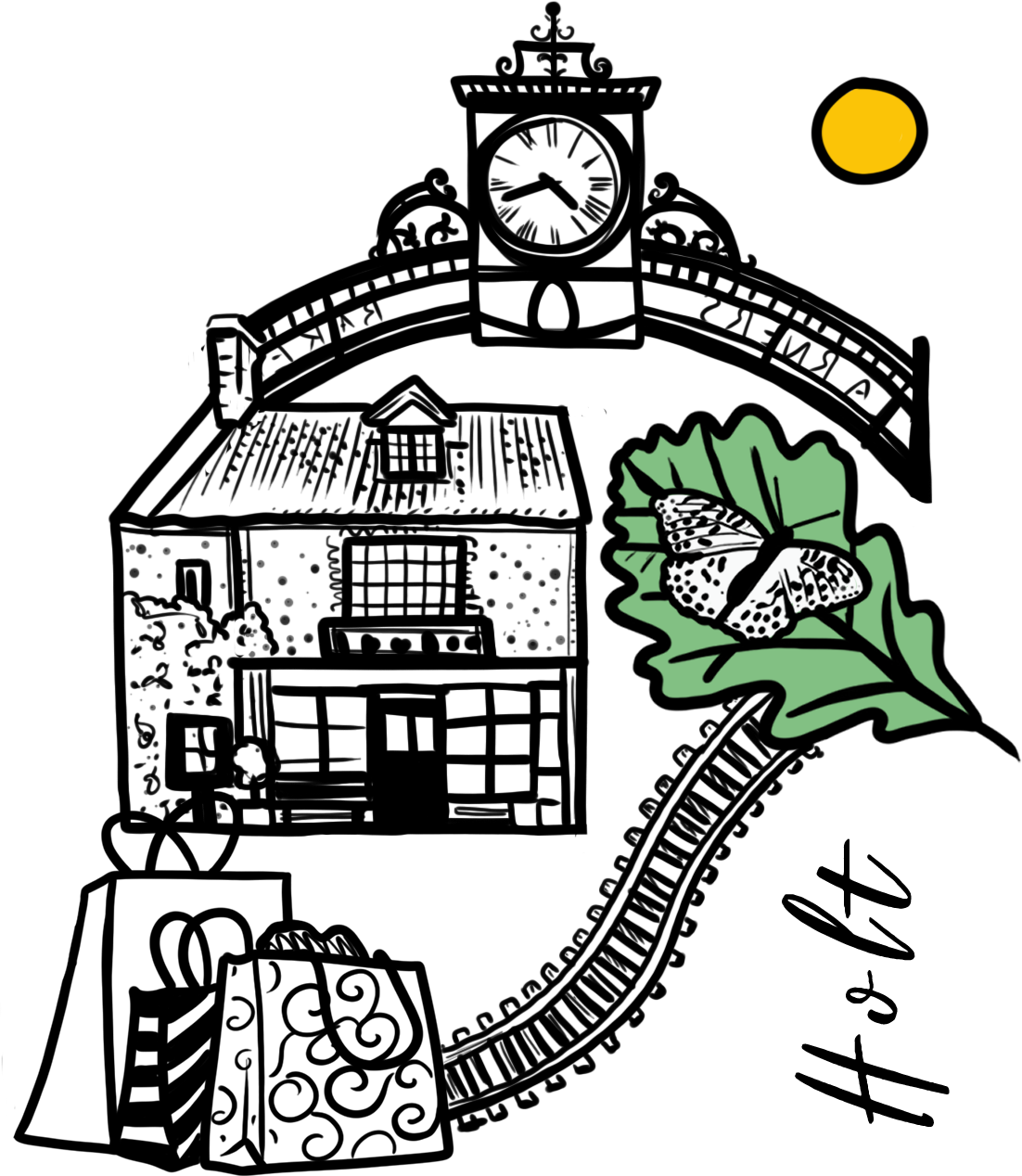 Holt is a historic Georgian town with an upmarket feel.  There are lots of boutique shops, cafes, pubs and restaurants on your doorstep and a short drive to some of the best beaches in North Norfolk.  
A bustling little market town, boasting some beautiful properties and the famous Gresham's School with its own Theatre, frequent markets with fresh produce, hand made goods and local art - Holt really is the perfect base.
Holt is at it's most beautiful at Christmas, when the whole town is covered in fairy lights, and the window displays are very special.  A visit to nearby Thursford for the Christmas Spectacular should also be high on your list for a festive visit.
There are a couple of places that have to be visited whilst in Holt; Byfords and Bakers and Larners food hall.
Byfords
To many, Byfords marks the very centre of Holt.  A beautiful place to eat at any time of day, transforming from cosy breakfast/coffee spot during the day to cosy, romantic dinner spot in the evening.
If you're in a rush, the take away (you can now click and collect!!) and deli is perfect for packing up for a picnic or a no fuss dinner at home.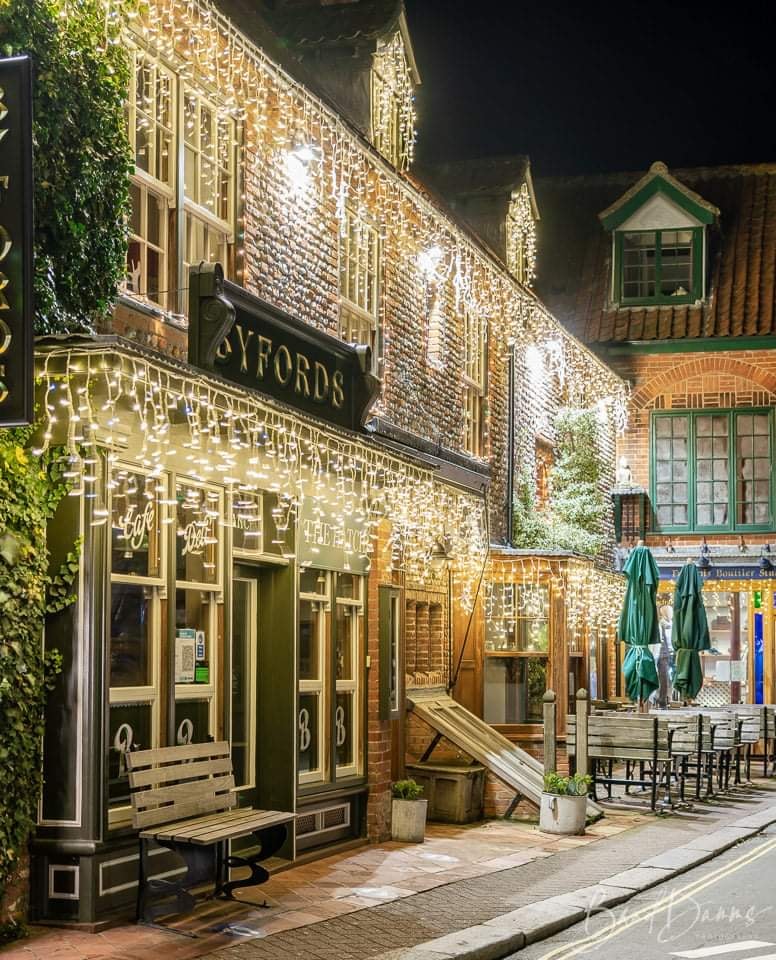 photo credit Brad Damms
Folly Tea Rooms
Tucked away in a charming courtyard, Folly Tea Rooms has indoor and outdoor space for delicious cakes and afternoon teas.
With a quaint and quirky interior, outside space surrounded by beautiful flowers and great service, this is a lovely spot for a special treat.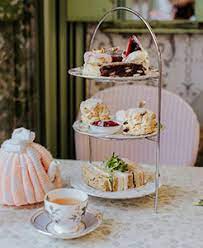 Pubs
The Kings Head
Feathers Hotel
The Lawns
Cafes
Horatios
The Owl Tea Rooms
Wells Deli
Charlies, The Barn
Folly's Tea Room
The Black Apollo
Byfords
Hetty's House Tea Room
The Wandering Whelk
Cross Street Union
The Treehouse
The Snug
Two Magpies Bakery
Chubby Seal
Nina's
Restaurants 
Il Calabrese
Byfords
Take Aways
Taste of India
Holt Fishbar
Eric's Fish and Chips
Alberts Fish Bar
Nelson Fries4U
Sunny Take Away (chinese)
Our favourites are in italics
Worth the drive
The Gunton Arms, Gunton
The Dun Cow, Salthouse
The Kings Head, Letheringsett
The Pheasant, Kelling
Rocky Bottoms, West Runton